Celebrating Wallabout this Small Business Saturday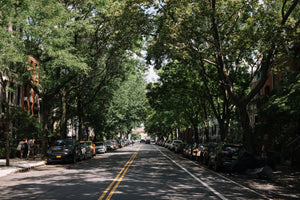 This Small Business Saturday, we honor our neighborhood.
There's a reason we named our most popular blend after our historic neighborhood: we love our community, and feel a deep connection to its past, present, and future. We invite you to come celebrate Small Business Saturday with us this weekend, and explore the many other wonderful businesses surrounding the Wallabout Bay.

The streets of Wallabout—named for the early sixteenth-century Dutch settlers from Wallonia—spawned a marketplace for seafaring merchants where the Brooklyn Navy Yard sits today. During the American Industrial Revolution, coffee roasteries dotted the banks of the East River in the shadow of the Brooklyn Bridge. At its peak in the early twentieth century, Wallabout Market was the second largest wholesale market in the world. 

Today our neighborhood is a lively mix of manufacturing outposts, artisans, restaurants, residents, and more. Take the Astoria ferry line along the East River to the Navy Yards for a grand entrance, walk through Building 77 and check out the new food hall, cross Flushing Avenue, and you'll find our roastery: a repurposed carriage house on the edge of the Brooklyn Navy Yard.
Our roastery's doors are open every weekend. To celebrate our neighborhood this Small Business Saturday, we'll be brewing Wallabout on filter and espresso. We'd love to share a cup with you.